Vacation House in Tuscany
Incredible last minute offers! Check out our offers for accommodation in Tuscany!
Casina di Rosa is a vacation rental in Tuscany and a wonderful opportunity for the independent traveller seeking privacy and a pleasant atmosphere. Use the house as a base for sightseeing trips or relax and experience daily life in a traditional Tuscan village.
Our vacation house in Tuscany consists of 3 rooms (kitchen, bedroom with double bed and lounge area, and bathroom) and is furnished in traditional Tuscan style. The kitchen has all major appliances (including a washing machine) and a working fireplace.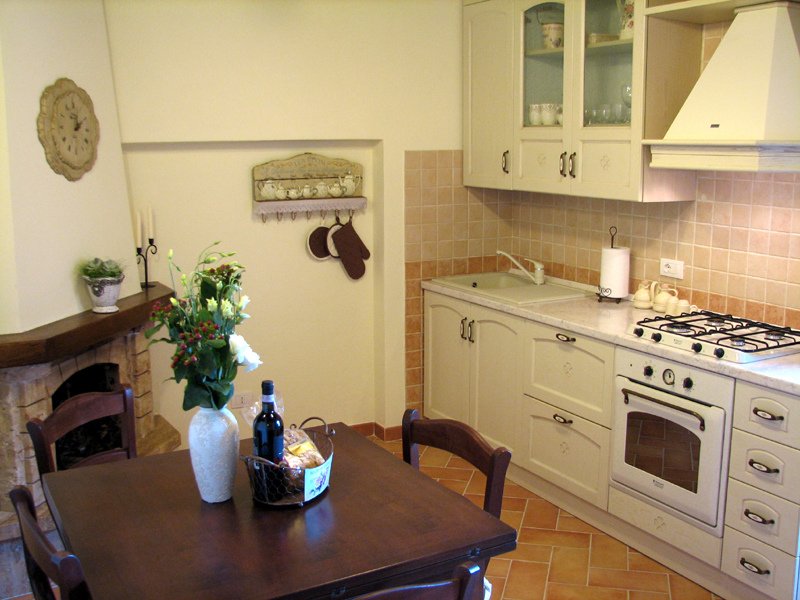 The house is located in Civitella Marittima, a small hilltop village that lies in the hills between the Tuscan Maremma and the Siena area. The village, home to 350 people, was originally settled during the time of the Etruscans, but experienced its major development in the medieval period. It is a perfect base to explore the most famous sites in Southern Tuscany.
The area surrounding Civitella Marittima has been declared "Distretto Rurale Europeo": it remains one of the few areas in Europe in which nature still comprises the major economic resource. The unspoilt environment makes this an ideal location for vacationers looking to enjoy the beauty of the Tuscan countryside and the authentic rhythms of the Italian life-style.